Archive for the 'Misc' Category
The WGTF Online Store has just gone live! There's a few cool items in there that you can't find anywhere else – signed copies of Blunt Force Volume, the leftovers of our promotional 12″ vinyl single for Bludgeon, and groovy WGTF t-shirts. Check it out!
No comments
2009 was a whirlwind year for everyone in the WGTF camp. Lots of great shows, lots of new friends, and lots of amazing feedback for Blunt Force Volume. We owe a huge thanks to everyone that helped spread the word over the past year – friends, fans, djs, promoters, all the music sites, and most of all Breda from Spiralchords who led the charge. Here's to another great year, hopefully bringing us closer to a town near you…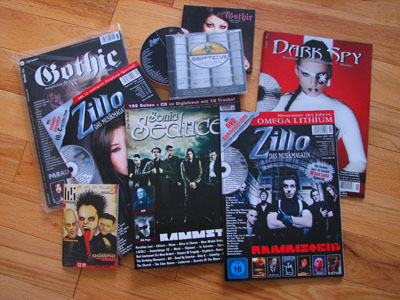 Some of the magazines and compilations featuring WGTF in 2009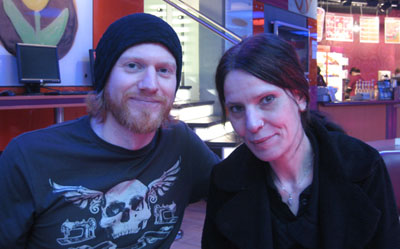 Ollie and Breda (Spiralchords Music), hanging out in Berlin
4 comments
You can now sign up for our new mailing list and get access to a private downloads page, with access to high quality mp3s of all our songs. We'll also email you once and a while when we have news or new songs for you to check out. And don't worry, we won't spam you and give your info to any one else (we hate spam as much as you do).
No comments